What a strange year, 2020 😅
We were supposed to go to Bali with my girlfriend on the 15th of April, but coronavirus decided that we had to wait before being able to travel again.
We had almost everything scheduled for 2020: flight to Bali, 1st visa run to Singapore, 2nd visa run to Kuala Lumpur. We had to cancel everything unfortunately 😪
Seeing that the situation was not getting any better, we decided to stay in Europe for the rest of the year, and chose Barcelona, Spain as our summer destination.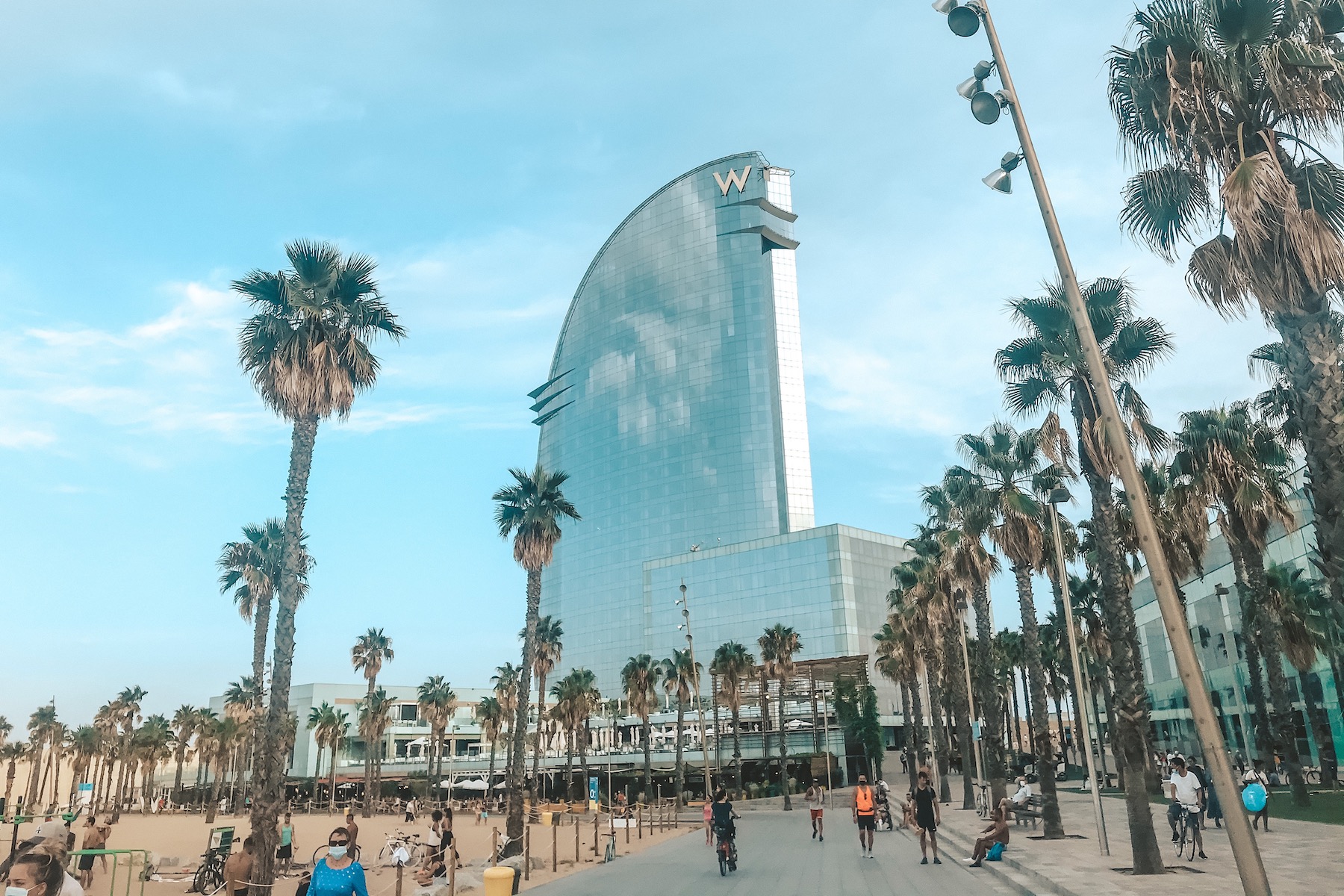 Rent
Renting is not expensive in Barcelona, but don't expect Bali-like prices.
We picked a great shared appartment in the center of the city, near the port. We found the appartment on Airbnb, paid the first month online, and then negociated via What's App with the landlord to pay him directly without Airbnb's fees.
This is how the appartment was looking like: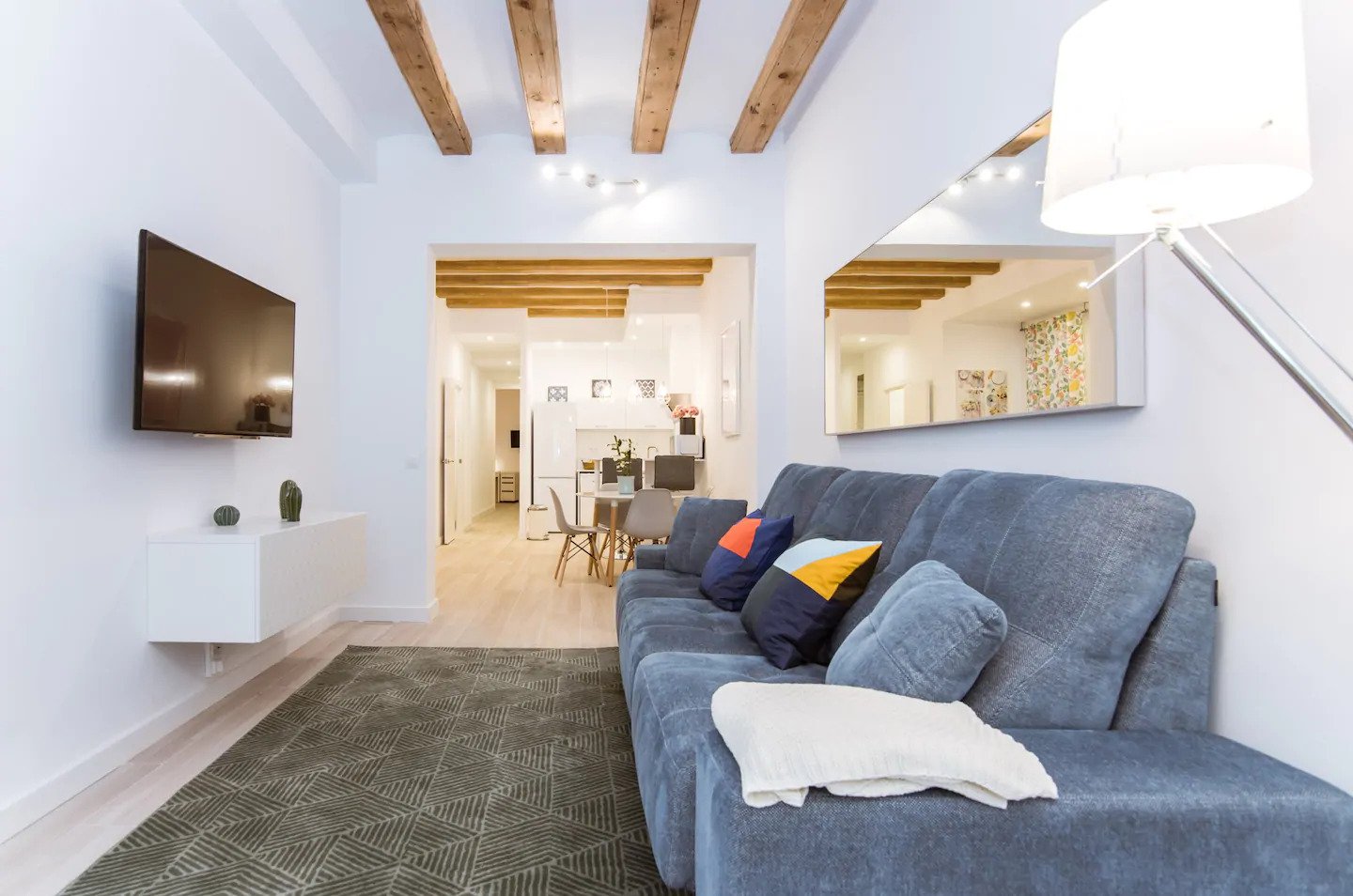 In this appartment, we had an amazing optic fiber with 450Mbps down & 590Mbps up. Perfect for working.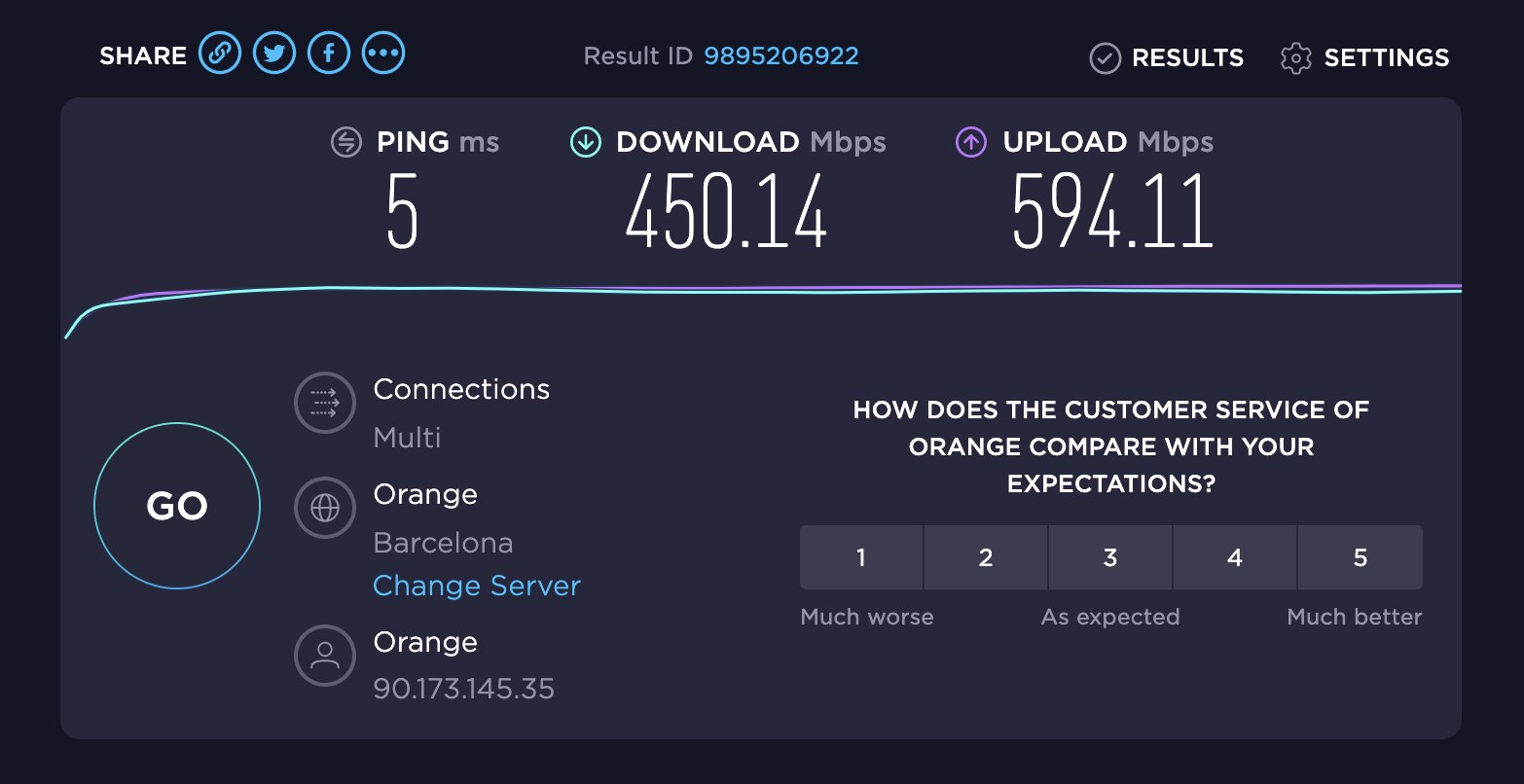 The living room was spacious and well furnished: Washing machine, dishwasher, oven, 4K TV with Netflix/YouTube, and even a gigantic ELECTRIC SOFA. Yes, you read right, you could move your position in the sofa with the touch of a button.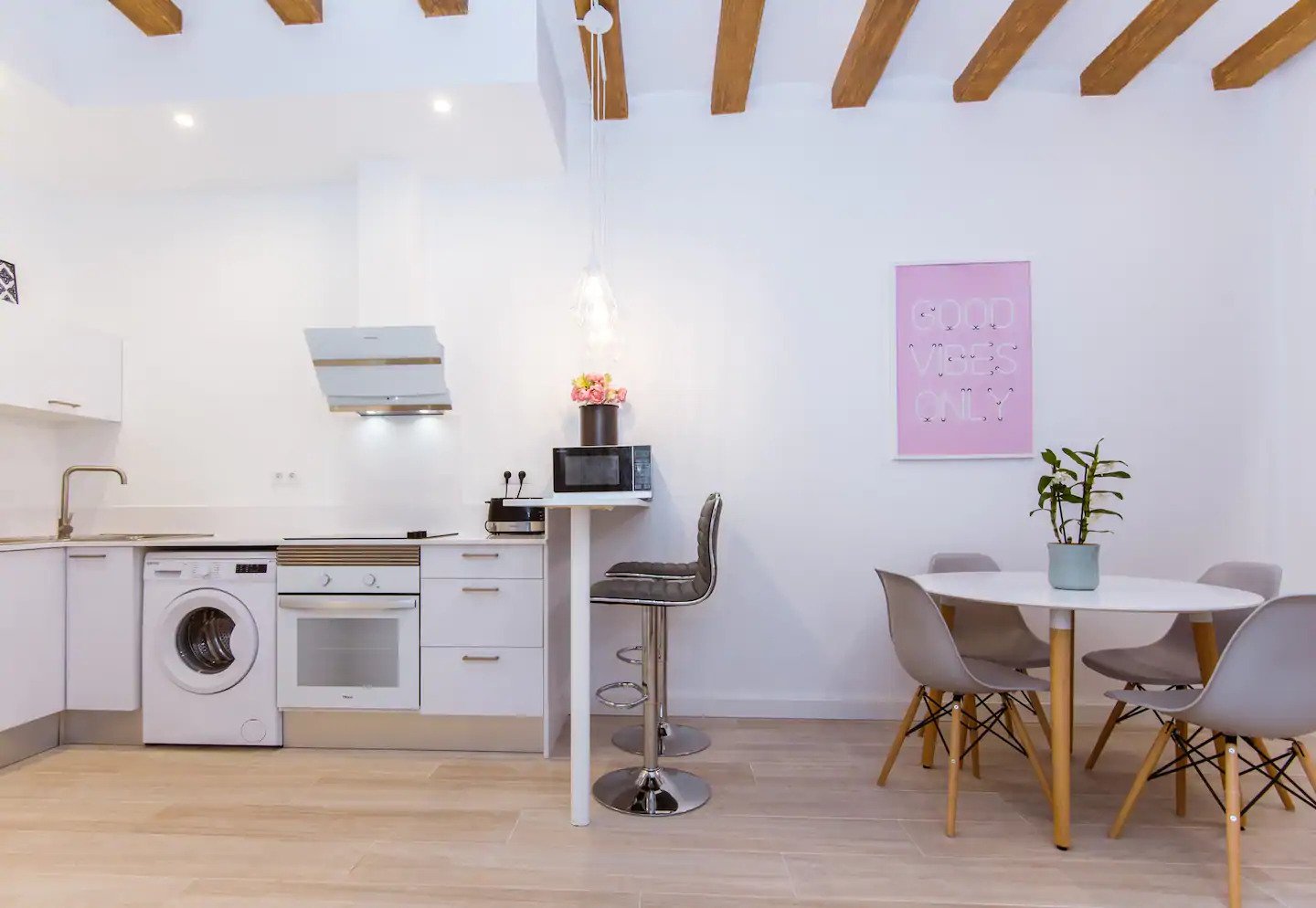 We paid 21€/night (630€/month) for 2 peoples, which is 315€/month/person. Not that bad!
Food
Tapas, Sangria, pintxos: food is great in Spain 🇪🇸
We mostly ate at home, but were going out a few times per week to have a drink & enjoy the spanish food.
A few prices:
Pinxtos are small snacks you can eat in bars. It's a piece of bread with cheese/vegetables/ham on top, spiked with a toothpick. You usually pay for the number of toothpick you have in your plate at the end of the meal, and it costs 1€/pintxos for the basic ones, and 1€50 for more complex pintxos. Best Pinxtos are in Carrer de Blai, it's a street full of Pinxtos bar.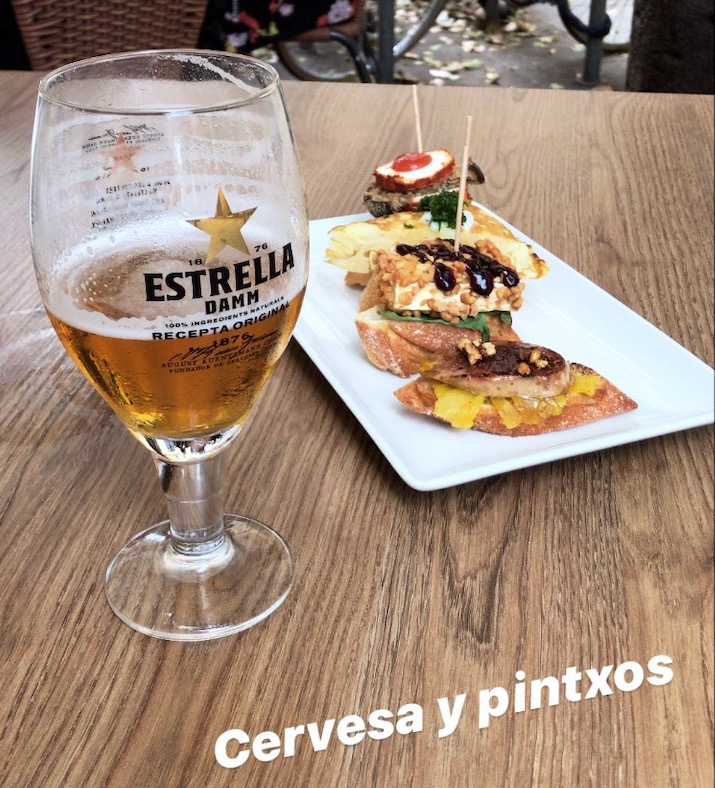 A glass of Sangria (0.5L) costs 2.90€ in non-touristic bars.
A pint of beer cost between 2 and 3€.
Most bars around the beach are just touristic places owned by foreigners. Prefer local spanish bars, where the menu is barely translated: you'll get authentic food at a cheaper price.
Fun
Beach Life
Barcelona is one of the rare "big modern city" in Europe which has a beach. It's not the best beach in the world, but it's a beach you can walk to after your day of work.
Every day, it was our afterwork ritual: chilling at the beach 🏖️
If you want a better beach, you can take a train to Castelldefels, a small city close to Barcelona with a beautiful, fine sand beach. The train is cheap (2€80) and it's quite fast to go there. Great for a day at the beach!
Visiting
Gaudi's work is everywhere in Barcelona.
The famous Sagrada Familia is probably one of the most beautiful church you'll see in your life. It's big, and so colorful inside. It's a bit pricey to visit (30€/person), but the architecture inside is unique.
The Park Güell is a garden overlooking the city, 40 minutes from the center of Barcelona. It's where most Instagram pictures of Barcelona are taken so if you're here for the gram go for it 😁
Port Aventura
If you are into amusement parks, Port Aventura is one of the biggest in Europe.
You can go there for the weekend, and enjoy some of the biggest rollercoaster in Europe/World.
Budget
This is how much I spent in August in Barcelona: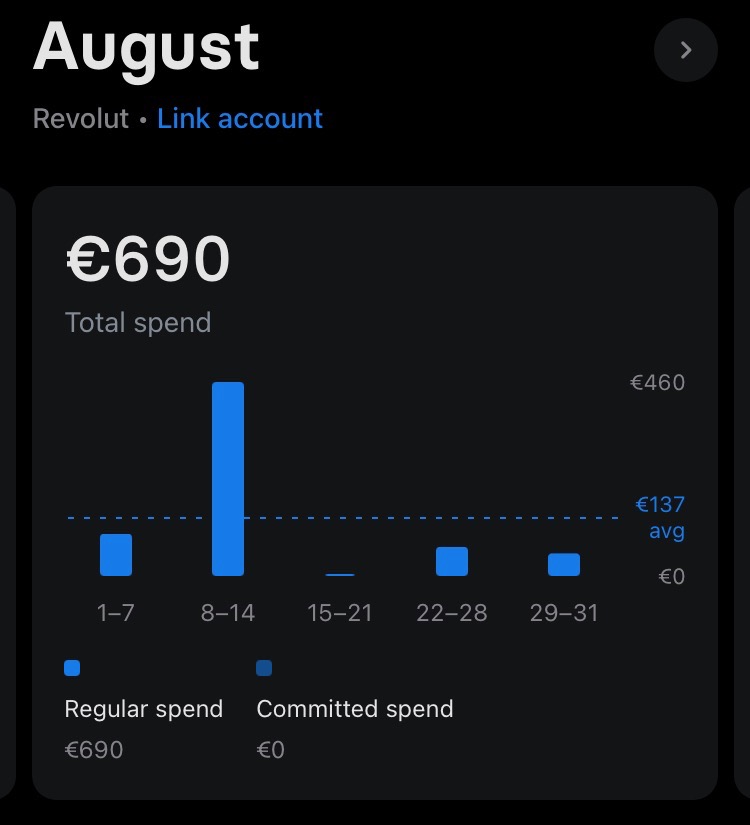 Most of it was for the rent (315€), then restaurants, groceries & transports.
To conclude
We had an amazing time this summer living in Barcelona. It's a city which offer the active life of a big city with the chill spirit of a beach city. A great balance between fun and work 🙂
We are now going to Greece 🇬🇷